The Route Out Petition
Making common sense a reality in Congress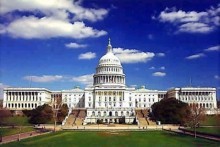 This letter is directed to my representative, my senators and my president to let it be known that I desire that anyone I'll be voting for in the future will have signed The Route Out Pledge, which can be found at www.therouteout.com.
In addition, as my current representative, senator or president, I am asking that you sign the pledge now. As you will see while viewing the The Route Out website, the purpose is to make sure that the conduct of those in our government is based on good solid common sense. My fellow citizens and I are asking that everyone in government adopt this common sense approach to going about the duties of their office. This will be of a great benefit to us all, and certainly yourself, as well.
Please follow the instructions on the site so that you are properly recognized for taking the lead in bringing this all about. Thank you.
Post Public Comments
Public Comments (1,802)
Jun 9th, 2018
Craig S. from Depew, NY signed.
Apr 21st, 2018
craig b. from Beverly Hills, CA writes:
Nothing can stop an idea when it's time is come.
Mar 18th, 2018
veronika s. from Bowers, PA writes:
Jan 4th, 2018
Heidi H. from Beaverton, OR writes:
The majority of people on this planet are good intentional. Let's work together and spread calm instead of fear, hate and terror. We have this opportunity now. Let's act on it!
Sep 4th, 2017
Charles T. from Lafayette, LA signed.
May 17th, 2017
Erin M. from Diamondhead, MS signed.
Apr 27th, 2017
Hector R. from Apple Valley, CA writes:
Thank you, I'll do my best, It gives me hope, Having lived in California for 78 years, I've seen the changes over the years, Part of my family and friends moved to Florida, I chose to stay. the route out gives me a chance to join others for a common purpose, in we the people by the people and for the people. Thank again God bless.
Mar 27th, 2017
Koren F. from New York, NY writes:
Feb 19th, 2017
RxAfMYMYaC R. from Bismarck, ND writes:
PK99Tu http://www.FyLitCl7Pf7ojQdDUOLQOuaxTXbj5iNG.com
Dec 14th, 2016
Mia F. from Clearwater, FL writes:
Itching s important to conduct. Oneself in a survival Val manner