The Route Out Petition
Making common sense a reality in Congress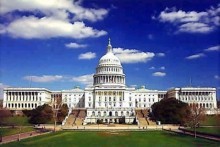 This letter is directed to my representative, my senators and my president to let it be known that I desire that anyone I'll be voting for in the future will have signed The Route Out Pledge, which can be found at www.therouteout.com.
In addition, as my current representative, senator or president, I am asking that you sign the pledge now. As you will see while viewing the The Route Out website, the purpose is to make sure that the conduct of those in our government is based on good solid common sense. My fellow citizens and I are asking that everyone in government adopt this common sense approach to going about the duties of their office. This will be of a great benefit to us all, and certainly yourself, as well.
Please follow the instructions on the site so that you are properly recognized for taking the lead in bringing this all about. Thank you.
Public Comments
Jun 9th, 2018
Craig S. from Depew, NY signed.
Apr 21st, 2018
craig b. from Beverly Hills, CA writes:
Nothing can stop an idea when it's time is come.
Mar 18th, 2018
veronika s. from Bowers, PA writes:
Jan 4th, 2018
Heidi H. from Beaverton, OR writes:
The majority of people on this planet are good intentional. Let's work together and spread calm instead of fear, hate and terror. We have this opportunity now. Let's act on it!
Sep 4th, 2017
Charles T. from Lafayette, LA signed.
May 17th, 2017
Erin M. from Diamondhead, MS signed.
Apr 27th, 2017
Hector R. from Apple Valley, CA writes:
Thank you, I'll do my best, It gives me hope, Having lived in California for 78 years, I've seen the changes over the years, Part of my family and friends moved to Florida, I chose to stay. the route out gives me a chance to join others for a common purpose, in we the people by the people and for the people. Thank again God bless.
Mar 27th, 2017
Koren F. from New York, NY writes:
Feb 19th, 2017
RxAfMYMYaC R. from Bismarck, ND writes:
PK99Tu http://www.FyLitCl7Pf7ojQdDUOLQOuaxTXbj5iNG.com
Dec 14th, 2016
Mia F. from Clearwater, FL writes:
Itching s important to conduct. Oneself in a survival Val manner
Dec 14th, 2016
Wendy B. from North Hollywood, CA signed.
Oct 28th, 2016
John L. from Glendale, CA signed.
Oct 16th, 2016
Dustin M. from Brooklyn, NY signed.
Aug 8th, 2016
Someone from Woodland Hills, CA signed.
Jul 27th, 2016
Denise R. from Orange, CA signed.
Jul 25th, 2016
Someone from Hayward, CA writes:
The basic thing wrong with our government undercuts even the declaration of independence, which, by the way is not even a law. It is a principle. The constitution is a set of laws. And they hold in place the very essence of what is wrong. The reason is because the Constitution deviated from the basic principles we all have believed it represents. It does not. I represents special interests and people motivated by greed and profit, by putting in place a series of statutes that allow for corruption at the highest levels. And has done exactly that. It is best to point out that this system is flawed. But there is no reason to try and disrupt it or overthrow it. It is entirely possible to work within the framework of these laws to to do what is right and just, rather than exploit what is possible. And the only way to do that is to adhere to principle. Understand basic human rights for all people, and act accordingly and for that reason alone.
Jul 18th, 2016
Someone from Pacoima, CA signed.
Jul 2nd, 2016
Mary H. from Sheridan, OR signed.
Jun 17th, 2016
Vicki B. from Sarasota, FL signed.
Apr 14th, 2016
Laura D. from Great Falls, VA signed.
Apr 7th, 2016
Justine B. from Pickerington, OH signed.
Apr 4th, 2016
Ivan J. from Moreno Valley, CA writes:
Apr 4th, 2016
Gary S. from Saugus, MA signed.
Feb 28th, 2016
Vicente J. A. from Palm Harbor, FL signed.
Feb 4th, 2016
Julie M. from Ferguson, NC signed.
Jan 20th, 2016
David W. from Springfield, VA writes:
It's time to REALLY CHANGE Government THIS TIME AROUND from a confused mass of cross purpose and misalignment to a SANE ORDERLY ON POLICY AND ETHICAL GOVERNMENT! And I mean ETHICAL IN THE STRONGEST SENSE OF THE WORD! Every decision and policy made will from here on be based on THE GREATEST GOOD FOR THE GREATEST NUMBER OF AMERICANS AND THE LEAST HARM TO SAME! NOW GET YOUR ETHICS IN AND GET BUSY or REPLACE YOURSELF WITH SOMEONE WHO CAN AND WILL!
Jan 1st, 2016
Anupama J. from Glen Oaks, NY signed.
Dec 30th, 2015
Derek N. from Clearwater, FL signed.
Dec 10th, 2015
nancy p. from Palm Harbor, FL signed.
Nov 23rd, 2015
Elysia E. from Marlow, OK signed.
Oct 10th, 2015
Rachel C. from Artesia, NM signed.
Oct 7th, 2015
Hector R. from Apple Valley, CA writes:
Our elected representatives to serve the will of the people, Not to rule ever them. Our Constitution and Bill of right's needs to be adhered too. WE didn't crown a King, We elected a President.
Sep 19th, 2015
Chantelle K. from Pasadena, CA signed.
Aug 29th, 2015
Bryan C. from Clearwater, FL writes:
Thank you for signing this pledge.
Aug 24th, 2015
catolina c. from Laguna Woods, CA signed.
Aug 24th, 2015
Hector R. from Apple Valley, CA signed.
Aug 20th, 2015
Patty C. from Arlington, VA signed.
Aug 20th, 2015
Karena M. from Clearwater, FL signed.
Aug 19th, 2015
Lee p. from Sparta, VA signed.
Aug 12th, 2015
Melva C. from Ivoryton, CT signed.